Home > EMail - Setting Up iPhone - iTouch - iPad 6.x-7.x Using IMAP
1-
Set up an email account.
If you haven't set up a mail account on your iPhone/iPad, select Mail from the main window.
If you're adding a Mail account to your iPhone/iPad, select Settings, then Mail, Contacts, Calendars, and finally Add Account.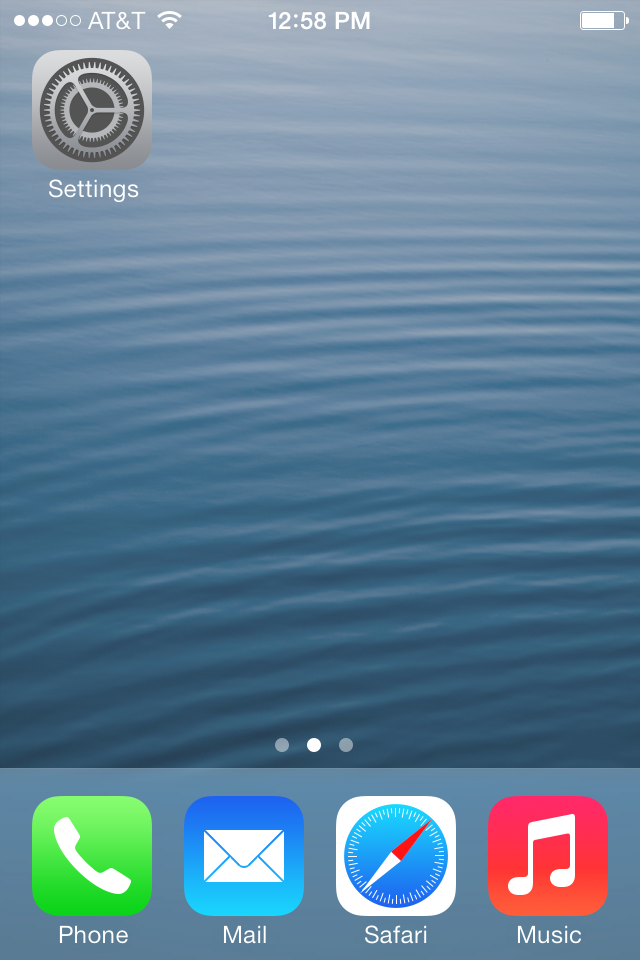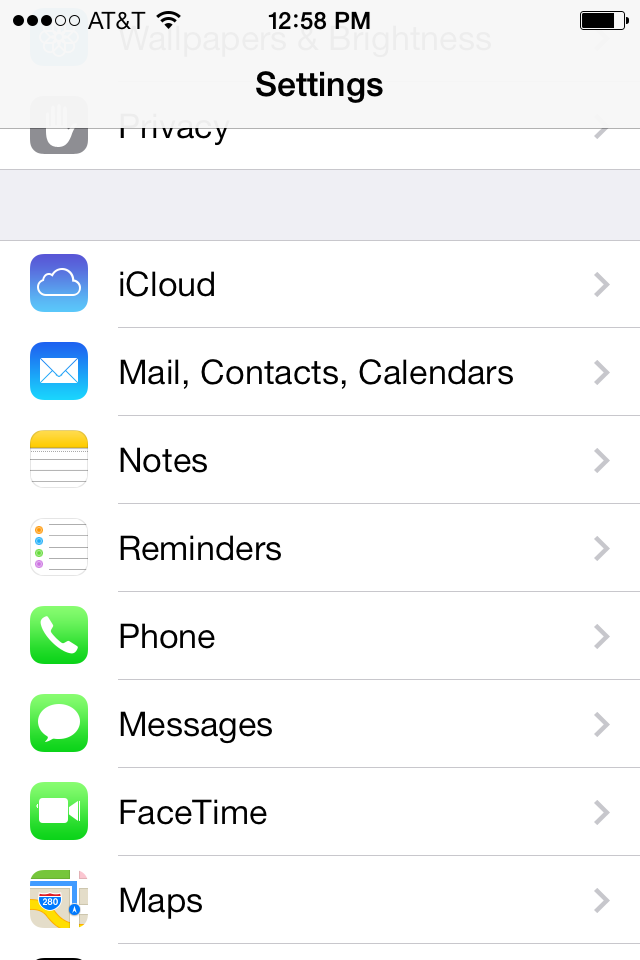 2-
Select the account type.
Select Other to set up your IMAP account.
Click Add Mail Account to set up the account.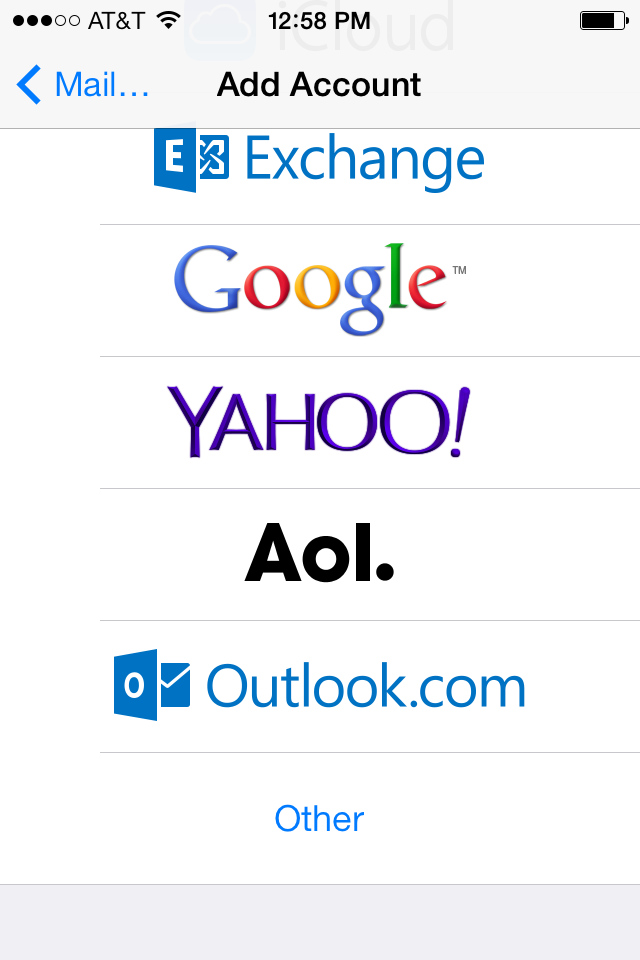 3-
Specify account information.
Enter your Name, Address, password and Description (email address).
Click Next.
Verify IMAP is selected.
Set the Incoming Mail Server Host Name to: mail.micro-life.com with change micro-life.com to your domain
User Name: Enter your full email address
Password: Enter your email password.
Set the Outgoing Mail Server Host Name to: mail.micro-life.com with change micro-life.com to your domain
User Name: Enter your full email address
Password: Enter your email password.
Click Next.
Click Save to save your settings.
Your mail will start to sync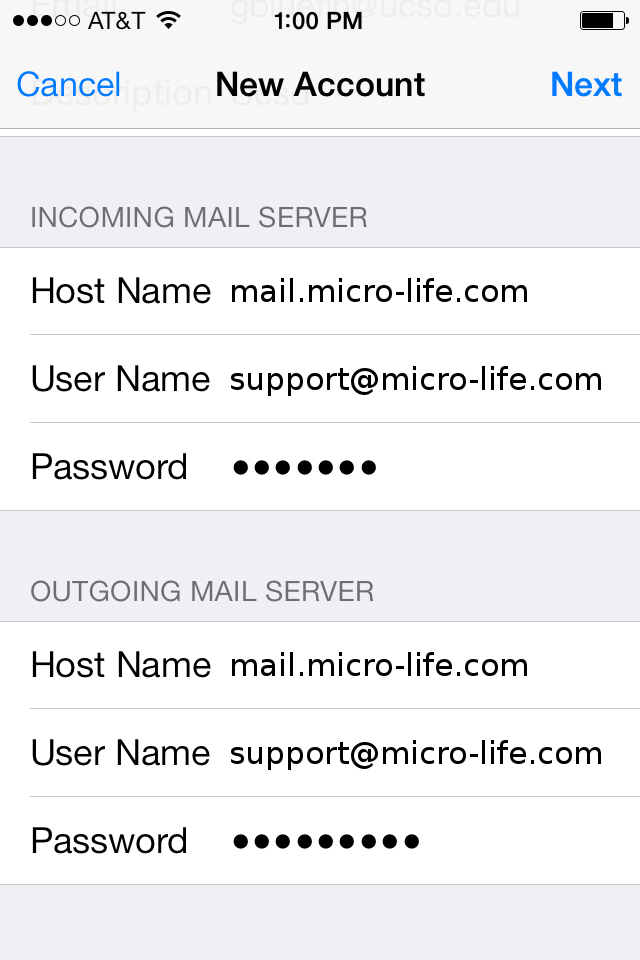 Your mail will start to sync